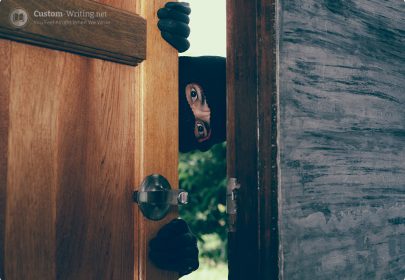 Nov 23, 2017
College dorms are the perfect target for burglars. Most students have their own tech, including smartphones, computers and laptops, etc. Usually, students do not think about security and many dorms are not finished to the best quality, and therefore most basic security principles are disregarded. However, there are many tips which can help students prevent burglaries.
Halls
The majority of students live in halls during their freshman year, mostly in shared buildings. It is a great time when you can make new friends, but it is also a time when the doors to your room are usually left open to anyone. To secure yourself, make sure to be conscious of people you are letting in the room.
Private Rentals
Such properties are the best option for sophomore students, who have already found the friends they can trust. However, as a rule, student properties are cheaply furnished and not secure enough. So before settling on a property, try thinking the same way a burglar might. Only about 20% of student homes have burglar alarms fitted. Besides, the doors and windows in many student properties can be forced quite easily.
As soon as you move in, try to get to know your new neighbors – this way they can help spot any suspicious behavior.
Home Security Principles
Here are some things students can do to reduce the risk of stealing their belongings:
Many burglaries occur because people leave their doors and windows open. You should double-check that doors are locked before leaving your room.
Be careful with new tech. Make sure to hide all your packaging, as it can alert everybody to your new smart phone.
Make sure the outside of student's property always looks tidy. If it is obvious that a student lives there, chances arise that it will be targeted.
If you have to leave the house empty for some time, set the lights on timer and store all the values safely.
Protect Your Belongings
It is necessary to do everything possible for preventing burglary, but it is still important to know what to do if you get burgled. One of good options is getting contents insurance. Do not consider it an unnecessary cost, but think about whether you would be able to purchase a new computer or smartphone if someone steals it. Also, make sure to security mark your values using UV security pen and register them with Immobilise, the British national property register. This way, if someone steals your belongings, chances increase that they will be returned if they fall into police hands.