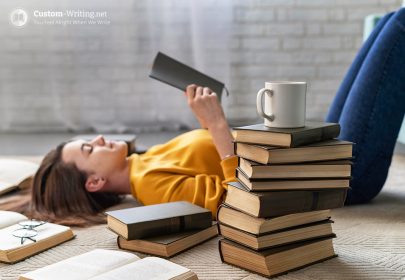 Dec 15, 2017
Style Guidelines
All students are sometimes asked to write a research paper. Some teachers require writing papers in Chicago/Turabian format. Writing an essay in turabian format is complicated for students. While working on such type of paper they faced with difficulties. One of the most popular and peculiar styles is Turabian. Kate Turabian is a founder of this style. In order to reach success in writing essay in this format you should to learn a lot and prepare well.
If you are assigned to complete a paper in this academic style, you may need the following guidelines.
General Turabian format guidelines:
1-inch margins should be used in the paper;
Make sure your text is flushed left and double-spaced;
Do not leave any empty lines between the paragraphs;
The first line of every paragraph should be indented one-half inch.
Tips on formatting your paper:
You can use italics for key facts or some main points.
It is required to use the serial comma, which means that you have to place a comma between the items in a list of three and more items.
Capitalization:
You have to capitalize proper nouns.
You should also capitalize titles using headline style capitalization.
You should not capitalize the, a, an, or, as, and, for, but, to when formatting your paper.
The Author-Date System
In this system, parenthetical references are used in the text, written in Turabian paper format, and it includes the last name of the author and the date of the publication of the work. You may title the reference list as "Works Cited" or "Reference List." It is necessary to ask your professor whether he prefers one or the other title. Make sure to double-space the reference list and flush it left if you are using Turabian paper format.
The reference list entry should contain publication information, including the year and the name of the author. If you consider it relevant, include the data, which could help readers find the referenced source. The reference list must be organized in alphabetical order by author's last name. If any author of the source is not indicated, the source has to be listed in the alphabetical order starting with the title.
The Notes-Bibliography System
In this system, you must provide citation information with footnotes or endnotes corresponding to the entry in the bibliography at the end of your paper. Turabian guidelines require a writer to separate elements in the footnotes and endnotes by commas. Present the publication information in parentheses, and the author's name in the following order: first name, then last name. Make sure the footnote number is superscript and appears at the end of the sentence, following the punctuation mark.
Turabian guidelines require titling the bibliography as "Bibliography" and presenting it on a separate page. Organize the sources in the alphabetical order by author's last name. Do not present publication information in parentheses. First, indicate the author's last name, then first name.