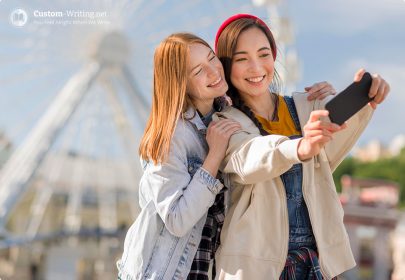 Nov 15, 2017
London is one of the most beautiful cities in the world for sure and unfortunately, one of the most expensive. How not to feel like a piker being a student in London? Are you tired of endless calculations of the last penny in your wallet? Are you sick of surviving in London on a student budget and feel that you just cannot stand this miserable financial situation anymore? Believe us, your situation is not so desperate as it may seem. You just need to plan your budget properly and this will make your wallet a bit thicker. To get some useful advice on how to save money in London, keep on reading because we prepared something great for you!
Bail on the underground and the taxis
In comparison to a few years ago, London's transport costs are cheaper of course, but still getting around the capital cost a fortune, I'd say an awful lot of money. Bail on the underground and the taxis and save a shitload of money! How should I get to the lecture building will you ask? Plan beforehand where you'll need to go and just walk if it's possible, walk whenever it's possible and see how your transport costs are cut. If it's a long distance why shouldn't you overcome it on a bicycle? When it goes about saving all means are acceptable. I don't know the better way of discovering the new things about the city then cycling or walking. Just imagine what a sightseer you might become!
Forget about the shops that are favorably located forever!
These so-called "convenient" shops are to an extent a temptation and denying it is impossible for sure! These tricky words "local" and "express" after well-known supermarkets should be forgotten. Instead, give the preference to the larger stores, and your wallet will say "thanks". You may think that avoiding local shops are impossible Tesco Express is just around the corner. However, think of a huge chunk of savings you may have and stay away from the shops with inflated prices that absorb your money like a sponge absorbs water.
Student discounts and deals
Life in London might create the impression that you've been robbed, that's why keep in mind to benefit from being a student. All these fabulous student discounts and deals seem like a magic wand. Make sure you check out all discounts that are available, keep an eye on student deals sites like Student Beans and UNiDAYS.
Walk again (on this one for entertainment)
You should be more active for sure and social entertainments are the best ways to make you stay in London more pleasant. If you've heeded to our first advice, then strolling through the most beautiful city in the world is your daily routine. Nevertheless, take a walk through Kensington Gardens or Hyde Park and you will have a lovely time without spending a penny. Do you remember that well-known phrase that the best things in life are free? It's your shining moment to see that it is indeed real! The art galleries, science exhibitions and over 20 museums in London won't cost a packet, so don't skip a chance to feed your head and broaden your horizons being a student in this leading culture city.